Another historic day for Bostonians as Vaughn conducts
a huge Bond Rally on Boston Commons - June 1942.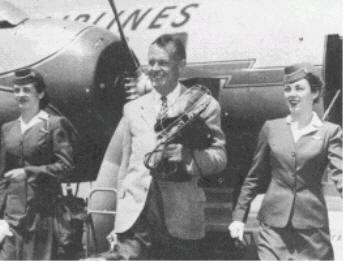 Nothing like being prepared for the hot weather says
Vaughn on arrival in the sunny South.
Songstress Jane Pickens gives Vaughn his official mail cap and bag as they help get the
Christmas Seal Drive under way. Looking on is former New York Postmaster, Albert Goldman.